Low-cost website design company in Dubai Sharjah Abu Dhabi and across UAE
Professional SEO friendly fast website & E-commerce portals
We are specialists in website development. We have more than a decade of experience in website design in Dubai. We will increase the quality and volume of traffic to your website. Make your business grow in Dubai and across the UAE.




We have been in the market for 12+ years and know how search engine algorithms function. What real visitors could seek We offer website design and e-commerce portal design within your budge

t. As per your needs and requirements for your firm.


We do logos, brochures, and printing-related services in the UAE. We are user-friendly and cost-effective in all services we deliver. Contact us for a better tomorrow.



Why trust SICT?

We have delivered highest quality services at the best price for more than 12 years.

Developed more than 100 websites in Dubai and across the Middle East.

Affordable and quick web solutions as per your needs.

100% customer satisfaction. We strive to deliver the best.

Certified developers with over 10 years of experience.
Professional Web-site Designing Services
Let's Discover the Benefits of Having a Good Website
Benefits of having a website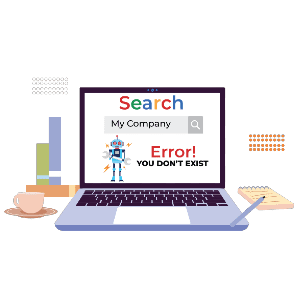 Customers may find you online 24 hours a day. If you have a website. After business hours, your website will be attracting and retaining new customers. Online presence gives customer a trust from us.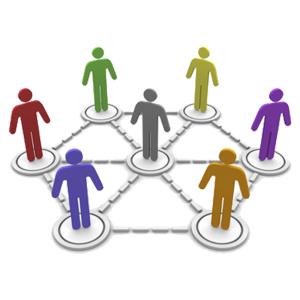 A Website will allow buyers and sellers to exchange information. In a short time and without any difficulties. Any person in the world can see your products online. And can check the details in less time.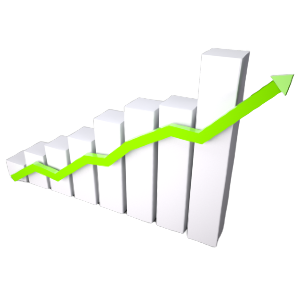 It is not simpler to break down geographic restrictions. In the absence of a website. Anyone, from any country, can find your business. And can do business with you. You can expand your business with free of cost.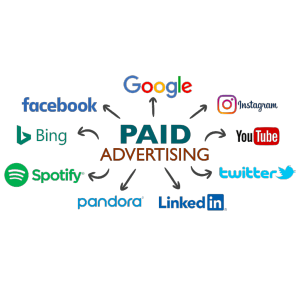 Google Ads, Facebook Ads, and other paid ads, with well-executed UX design, allow you to reach out to clients with more accuracy. You can understand your customers' needs. And bring you more quality leads for your business.
Website development company
SICT is one of the top web design agencies in Dubai, partnered with a reputable website development company in Dubai. Delivering website design and development services at the best prices, we focus on results for your business growth in a short period of time. We have professional web design developers with 10 years in the field, ensuring excellence in graphic design and development all in one place.




Offering our services in Dubai, sharjah, Abu Dhabi and across the UAE

.

SICT website development will be an appealing website for your business. After we grasp your requirements. The target audience is important for future potential growth. Contact us for flawless services in web design in Dubai.
Website Design & Development Services
Why do most websites not perform well?
A trustworthy website has a number of features that give it a professional appearance.The website's design and presentation must adhere to a certain style guide.

An e-commerce website's product and checkout page designs should be trustworthy.It should be convincing for our customer to buy the product.

Many websites fail to recognize that the design and content of the site must be in the readers' interests. Designing as per customer choice comes from experience.

Our web design team conducts an extensive research on the potential visitors. And competitors of your website hosting to make sure it caters to the right audience.

A perfect functional website may have several underlying drawbacks. Such as slow page performance and security flaws.


Our skilled developers stick to a development method. That ensures these difficulties won't enter your e-commerce website.

Designs that work

We are the finest web development company in Dubai, specializing in top-notch web development services. We recognize that a great web design has aims other than being showcasing for others. The web design service for a company must be effective. Our designs include powerful call-to-action elements aimed at increasing conversions. In addition, we use strong analytic techniques to gather more information and insights to enhance the performance of your website. Our designs provide mobile-friendly experiences, prioritizing functionality alongside visual appeal. We are the best website development agencies for real estate companies in Dubai, offering a comprehensive suite of web development services. Our products and services are of the highest quality and are priced reasonably, ensuring you get exceptional value for your investment. For more details on result-driven websites, kindly contact us.
What makes us unique?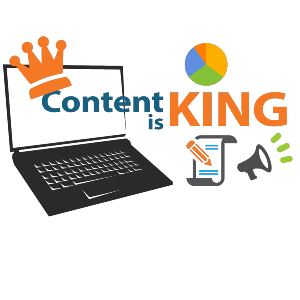 Responsive web design is required to help the SEO serve its purpose. Beautiful and modern design that stands out. Increase your sales with a well-planned user experience. Using keywords throughout the body and in the headlines. Distributing the content across various social media platforms. From website content, a blog describing the products and services. Maintaining a consistent blog posts and social media posts.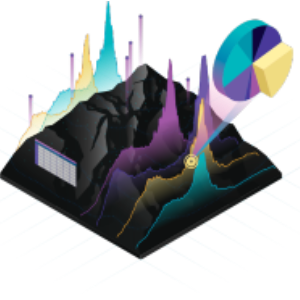 Design and content will boost up your information in the articles. Information and high quality visual results in dull content. Which can be as simple as appealing visuals such as infographics. Creating photograph content can help in increasing web traffic. Because it is shorter and easier to understand, and more appealing. More than articles and blog. Users prefer using smart-phones and tablets than desktop computers. Adapts to all screen size and resolution is bad for the website.
One-page information with infinite scrolling.

The appearance is clean, best ui design.

Accurate information.

Readable in any device.

Easy to find information.

Less Load time

Simple to use.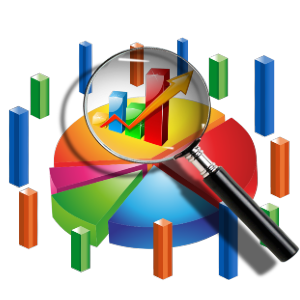 Tracking web visitors with an analytics tool. This helps you to improve the website. Google Analytics offers customized solution for website performance. It is essential to use time and resources in order to gain business. A website ability to generate good business is in the hand's of creativity. So it must be with perfection. Inspiration is an important part of the creative process in web design. It's important to understand what's possible to save time.
Our core web design service
Corporate web design
A business website that is interesting and educative. A proper user experience UX Can help a company's financial growth and reputation in different ways. It is a powerful tool for attracting investors and engaging customers. And appealing to potential employees. A well-designed corporate website is a long-term asset for any business. We are a well-known corporate web design agency in Dubai and the UAE. We assist businesses in developing them. Websites for businesses that are efficient and optimized. That helps them grow their business. We also provide search engine optimization for corporate websites to market the website and drive meaningful results
E-commerce web design
The way people conduct business is changing as a result of e-commerce. A website for selling goods is no longer the only purpose of an online store. It serves as your business's public face. Displaying its value, honesty, and knowledge. It is essential that you build a strong e-commerce website. The best shopping experience possible for customers. E-commerce development is a harder process. Because even minor mistakes can affect your profit and business growth. We are a leading e-commerce website design and development company. Offering dependable e-commerce development services. To help your business stay digitally relevant.


Branding design
The way people conduct business is changing as a A brand microsite is used to highlight a promotional activity. These targeted websites can supplement, if not outperform, your current marketing campaign. A single or small collection of pages can engage your customers. By providing them with the information they seek. For over 21 years, we have provided web design and development services. To leading brands in the UAE, the Middle East, and India. A big part of our digital platform is creating microsites to help our clients. Create a direct-access digital space that doesn't take up too much space. But still gives their customers a place to visit and interact with the brand.
Wordpress design
WordPress is one of the most powerful and adaptable content management systems. This CMS platform, which is popular among both developers and businesses. Allows you to create beautiful and feature-rich websites. A WordPress website is simple to manage and requires no developer expertise to run. You can change, add, or remove content at any time. We can assist you if you need a WordPress design and development solution. We are the best WordPress web design and development firm in Dubai. We have a dedicated WordPress developer team. They can help you build or redesign your WordPress website. They can provide you with an SEO-ready solution.
Personel web design
Personal websites are one of the most under used professional development resources. A good designed personal website allows you to communicate your brand. In the most creative, interesting, and appealing way possible. As a space for announcing your presence in the world. In no time, you'll have a solution. When it comes to creating a personal website, better to go with the best one. We have over 12 years of experience in the digital domain. As a leading web design and development company in the UAE. We can help you create dynamic, user-friendly, and interactive personal websites. And a thorough view of user preferences in these regions
Web design and branding
Online branding is the process of developing a distinct visual identity. And Image for your brand on the internet. Something that expresses and emphasizes your brand's appeal. Something that defines who you are, what you do, and how you do it. Your customers and potential customers can recognize and connect with. For the past 12 years, we have provided digital marketing. Brand and web solutions to all well-known brands in the UAE, Middle East, and India. So, unlike any other agency, we understand online branding. And approach it with a 20/20 vision.
START WITH US ?
SICT is an web design and development company based in Dubai with 100% friendly atmosphere. We are in the market for more than 12+ years with a solid reputation in the region as one of the top10 web agencies.


We are specialized in corporate web application development, app development, web design, corporate identity, responsive web and SEO optimisation. The company takes pride in providing clear, unique, and fair engagement policies for the best user experience for our clients, as well as the assurance that you will see results from its quick approach.
Choose a plan and get proposal
Ranges to suit any investment strategy, as well as a transparent, and fair pricing policy for you.

You can contact us 24 hours a day, seven days a week.


And you will receive a detailed proposal outlining the estimated time and cost within 24 hours.
Get our team support
Our team has a decade of market experience.

And you can have direct contact with our designer throughout the development of your project.

As well as 500 days of free technical support.
Website design dubai
By choosing Shazeb ICT, the best web design company in Dubai, you can have a professional web solutions, UI/UX designers, app development, mobile app development matching your expectations in no time at affordable pricing with 100% Satisfaction.