Best Affordable Low-Cost Tally Software in Dubai, Abu Dhabi and UAE
100% Money-Back Guarantee, No Fix-No Fee and No Hidden Cost
We provide the best price Tally Software for companies in Dubai and across the UAE. For all your Tally Software, accounting, inventory and payroll related requirements within your budget. With A decade of experience of software customization for companies in the Middle East.
Why Trust SICT CRM ?
13+ years of Tally Software deployment in the UAE.
Trusted Tally software services in less fee.
Affordable, fast and complete managed Tally solutions.
Unbeatable price for Tally software maintenance contracts.
100% customer satisfaction. We strive to deliver the best user experience..
Certified IT Engineers with over 14+ Years Experience.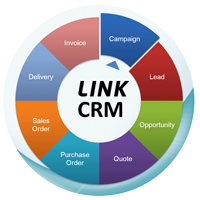 Our Tally software is like a simple friend that anyone at your company can understand. In just a short time, your team can learn to use it without any problem. It's made to be so easy that you'll enjoy working with it. This special software helps companies in Dubai, UAE keep a careful watch on their money. It can help you see where money goes and comes from, make bills for things you sell, and keep track of things you buy from others. It works for all kinds of companies like medical, software, retail, consulting, and construction. You can even use it on things like iPads, phones, and computers. Our company, based in Dubai, is here to make sure you use Tally without any worries. We also give you training and support to help you out. Our company's name is Shazeb ICT. We're on a mission to help you handle your money matters with ease!
Tally Software Dubai: Simplifying Financial Management for Businesses
Looking for a friendly money helper for your business in Dubai, UAE? You've found it! Let me tell you about Tally: a cool computer program that helps with money stuff. Even if you don't know much about money, Tally is here for you. Our Tally software is easy for your whole team to understand. It's like learning a new game – really easy and smooth!
Unlocking Efficiency with Tally
Tally is more than just regular software – it's like a friend that makes money stuff fun. Your team can learn how to use it quickly and easily. This smart software helps you see where your money comes from and where it goes. You can make bills for things you sell and easily see what you spend money on. It's super easy!
Tailored to Every Business
Partnering for Success - Shazeb ICT
Elevate Your Financial Management
Embracing Innovation and Efficiency
Here at Shazeb ICT, we're dedicated to making sure you're always a step ahead in the world of new ideas. Just like how gadgets get better, our Tally software keeps getting better too. Our team works all the time to make sure Tally has the newest cool stuff in it. This way, you'll always have the newest tools to take care of your money.
With Tally, it's like having a money helper that's always in the know. It's not just about the past – it's about what's coming up too. We're all about giving you the best ways to deal with your money. With our help, you're ready to handle money like a pro and make your business shine!
ADVANTAGES OF TALLY SOFTWARE
Streamlines financial management tasks
Offers real-time financial insights
Simplifies inventory and stock management
Facilitates accurate tax calculations
Enhances data security and integrity
Supports multi-currency transactions
Enables efficient budgeting and forecasting
Improves cash flow management
Automates invoicing and billing processes
Enhances decision-making with detailed reports
Promotes compliance with financial regulations
Increases overall business efficiency
Provides remote access for on-the-go management
FEATURES OF TALLY SOFTWARE
Comprehensive accounting capabilities
Integrated payroll management
Efficient invoicing and expense tracking
Automated bank reconciliation
Inventory and stock management tools
Taxation management and calculations
Multi-company and multi-currency support
Customizable and interactive financial reports
Data security and user access controls
Real-time data synchronization
Budgeting and cost center management
Remote access via mobile and web
Seamless integration with other software
FUNCTIONS OF TALLY SOFTWARE
General ledger and journal entries
Accounts receivable and payable management
Profit and loss statement generation
Balance sheet preparation
VAT, GST, and other tax calculations
Inventory tracking and reorder management
Bank and cash transactions recording
Payroll and employee salary processing
Cost center allocation and analysis
Credit control and aging analysis
Auditing and compliance monitoring
Data backup and restoration
Real-time data updating and synchronization
Recommended for All Business Sizes
No matter if you're a tiny new business just starting out, or a big company aiming for more, our solution is designed to fit everyone. Our software can be big or small, just like your business, and it works great either way. You don't have to settle for something that doesn't fit – our solution grows with you. It helps you do things better, handle money smarter, and make your business amazing.
Imagine having a tool that changes with you, like a friend who's always there to help. With our solution, you're not stuck with what you start with. You're ready to get bigger and better, without any limits. No matter how small or big you are, our solution makes sure you're set up for success.
Keeping Costs Under Control
Best Tally Software Dubai
By choosing Shazeb ICT the best Tally software and Tally Customization companies in Dubai, your branding can have a professional matching and suitable brand in no time! We provide premium graphic design support services includes Logo, Stationary, Letterhead, Business Cards, Media Marketing, Gifts and Branding packages at affordable pricing backed by a 100% Satisfaction Guarantee!