Ransomware data Recovery in Dubai
Best Ransomware Data Recovery Services in dubai Abu Dhabi & UAE
Ransomware recovery has proven to be a significant challenge. For data recovery companies all over the world. Shazeb ICT Dubai will assist you in regaining access to your encrypted data. We have satisfied customers all over the world, and with our assistance. They have saved millions of dollars. by not paying the ransom demanded by the criminals.

Why Trust SICT?
10+ years in UAE. Best product, service, and Less Fee.
Experience in Deploying 1000s of softwares in dubai, uae, India & Overseas.
All-in-one, Affordable, Fast and Quick Solution. 100% customer satisfaction.
Certified and Trusted Engineers & Technicians with over 10+ Years of Experience.
REMOTE FILE SUBMISSION
You may upload some of your encrypted files for evaluation after speaking with our technicians. Remote File Inclusion (RFI) is a type of vulnerability that is commonly found on PHP-powered web portals. Local File Inclusion (LFI) is similar to RFI, with the only difference being that in LFI, the attacker uploads malicious scripts. If user input is not handled correctly in any of the above scenarios, attackers may be able to include malicious code or gain access to sensitive data. Attackers take advantage of two significant file inclusion vulnerabilities: local file inclusion (LFI) and remote file inclusion (RFI).
ADVANCED DIAGNOSTICS
We analyze your files and the ransomware algorithm for possible decryption and data recovery. The earlier you can detect an attack, the safer your data will be. There are three primary ways to detect ransomware: by signature, by behavior and by abnormal traffic. Antivirus programs are designed to run in the background and try to block attempts by ransomware to encrypt data. They monitor for text strings known to be related to ransomware. Using massive databases of digital signatures, these programs detect known ransomware file matches.
DATA RECONSTRUCTION
We use proprietary technology to encrypt all files. Outlining goals and identifying information sources are part of the data reconstruction life cycle. Data extraction and combination. Data normalization and standardization. Recognizing and validating. The reconstruction process is the inverse of the preceding process. The compressed data is first decoded. Second, the decoded data are reconstructed using the second-generation wavelet method to obtain two-level fusion compression and reconstruction reconstructed data.
HOMOLOGATION AND ROLLBACK
You can test the decrypted data's functionality. You will receive the recovered files after your approval. Ransomware is frequently spread via phishing emails with malicious attachments or through drive-by downloading. Drive-by downloading occurs when a user visits an infected website unknowingly, and malware is then downloaded and installed without the user's knowledge.
Why SHAZEB ICT?
We don't deliberate, We deliver.

Online Tracking
You will receive information in real time throughout the entire process of carrying out the contracted services.

Data List and Double Check
We release a 100% secure environment for the recovered data to be listed and perform an effective check with your IT department.

Multidisciplinary Team
Engineers and technicians specialised in data recovery, prepared to deal with all types of environments and hardware.

Remote Recovery Option
For those who need agility and practicality, as it is not necessary to send the supports and pay for shipping.
How we can help your business
Free Evaluation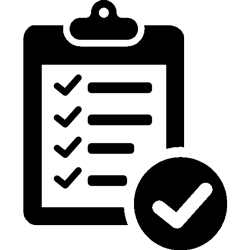 Ransomware Cleanup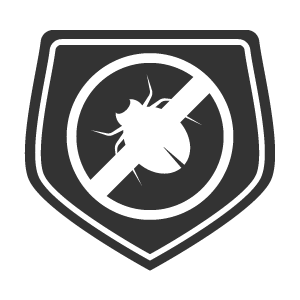 Ransomware Prevention

Ransomware File Recovery

Submit a FREE Evaluation for non-critical recovery or Request our Priority service for a faster evaluation. Contact us for the better tommorow.
The majority of Ransomware employs a time bomb and a backdoor. Speak with our ransomware prevention experts to ensure the safety of your computer and network.
We have the necessary experience and technical know-how to advise on and implement cost-effective security improvements to your network.
Guaranteed ransomware recovery and backed up with a No Data, No Charge policy.
Ransomware software dubai
By choosing Shazeb ICT to design your branding you can have a professional matching and suitable brand in no time! We provide best software services at affordable pricing backed by a 100% Satisfaction Guarantee!