Reliable IT Support in Dubai - Fast & Quick Response in Abu Dhabi UAE
100% Money Back Guarantee, No Fix - No Fee, No Hidden Charges
We SICT deliver IT Support, CCTV, AMC, Web Design, Accounts Software, CRM, and ERP. We are available 24 hours a day, 7 days a week. We are available in DXB Abu Dhabi Sharjah UAE providing the finest services for all your Software, Hardware, Network, Backup, Recovery, Access Control, and network-related needs.
Why Trust SICT IT Services ?
12+ years in UAE. Trusted and Reliable IT Services @ Less Cost.
Affordable, Fast, Quick Complete Managed IT Services & Cloud Solutions.
100% customer satisfaction - we strive to deliver the best IT Services.
We save your time & money by reducing IT Support Costs & improving productivity.
Certified and Trusted IT Support Engineers with over 10 Years of Experience.
BOOK A SERVICE OR PRODUCT
Visit our website or call our employee to book your services or products. Join your hands with the best and most professional IT support & service provider in Dubai UAE.
SCHEDULE A TIME & WE COLLECT
Provide us with a suitable date and time for your convenience. Our professional will come to your doorstep and collect the details within the estimated time
GET YOUR ISSUES FIXED
Now you will experience the great quality of our services and hassle-free booking and convenient assistance from our employees.
DELIVER
Receive your replacement or repaired goods or components at the address you specified. Get desired service within your budget and delivery to your doorstep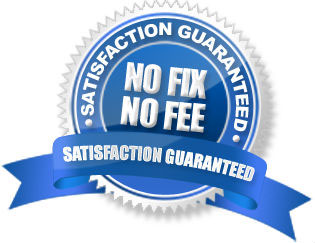 We stand behind our service: if we are unable to repair a computer or IT issue, we will refund your cash and finish the session completely free of charge. We will not charge you if the resolution takes longer than planned. You will just pay the agreed-upon cost before the task is done.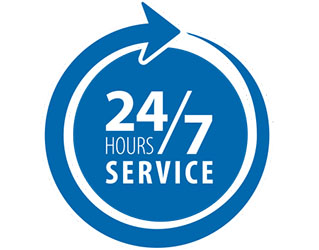 We understand that computer problems might occur at any time. That is why we offer 24-hour emergency IT help. If you need us to fix a frustrating IT issue after hours, just give us a call and we'll get back to work in no time.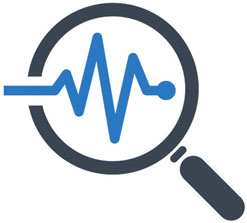 During business hours, we can diagnose your IT problems for free! We will only charge you if you are asking to solve the issue. If you want urgent IT services after hours. We simply charge a minimal price for diagnosis.
We SICT – Trustworthy Partner In IT Support & Maintenance Services!
Our highly experienced, well-qualified IT Engineers and support personnel are your first line of defense when it comes to computer or IT difficulties! Our services include From Installing and configuring computer hardware, software, systems, networks, amc services, relocation services & Monitoring and maintaining business continuity in a timely manner. Are you looking for best support service in Dubai? Here we are!! We have best support professionals and IT consultants to understand your exact needs and provide timely, dependable, and economical IT support services solution for companies in UAE. You may trust on us for professional PC IT help, troubleshooting, IT repairs, and remote support solutions 24 hours a day, seven days a week. We provide you with cost-effective, competitive IT solutions that assure a continuous supply of IT services in businesses today. Please contact us to learn more about our IT support services.
SICT GUARANTEE
We will provide you with transparent and honest advice on smooth functioning of your company and how SICT may benefit your company's IT services, and we will assist you in upgrading your IT infrastructure and phone systems without any additional or unexpected costs.
Best IT Support in Dubai Sharjah UAE For Hardware Software Services
Shazeb ICT Best IT Support in Dubai, Sharjah, and Across the UAE for all your software, hardware, and network-related requirements. We provide cost-effective IT maintenance plans for your company. Our services include server, desktop computer, laptop, and network IT equipment servicing and updates. We take pleasure in providing customized IT solutions based on your individual needs. We offer a comprehensive IT support plan to assist you in creating an effective office operation. You may improve the support for your organizational infrastructure by improving your IT department. As a result, you will receive the most dependable IT services in Dubai and will be able to expand your organization with experienced assistance. We provide a broad range of solutions as well as complete IT support. Information technology is becoming highly advanced. With new upgrades and technologies appearing on a daily basis, businesses must set aside significant resources and effort to maintain the organization's seamless operation. Maintaining a seamless flow of operations is an essential need for every business. However, with limited money and time, the best option is to locate a trustworthy partner to manage your IT solutions. SICT provides the best information technology services in Dubai. We will cover all areas of your business, providing solutions that meet your business objectives, from maintaining the proper working of systems to delivering On time.

New Computer, Laptop and Servers and Computer Peripherals
Local Area Network (LAN) Setup and IT Maintenance
Upgrades of Old Computers and IT Equipments
Wide Area Network (WAN) Setup and Maintenance
Troubleshooting of IT, Desktop and Laptop
IT Network Security
Purchase of IT Software Licences
Network Design and Implementation
Software, and AntiVirus Installation
IT Network Maintenance
Annual Maintenance Contracts (AMC)
Firewall Setup
We advise on the finest hardware and software configuration for your business needs based on your information & technology requirements in businesses today and deliver most cost-effective one. With increasing need of IT hardware requirement needs a strong interconnectivity within organization is increasing. SICT IT Support UAE provides the following IT support services to help you with your networking needs. Our customers range from home users to businesses having up to 300 employees. Our IT engineers are highly qualified, and well trained and have a proven track record of fixing IT problems quicker than our competition it services dubai.
We assist our customers in providing IT consultation services to enhance the way they do business by optimizing processes, aligning IT with business goals, supporting IT operations, and establishing efficient risk management strategies. We collaborate with our clients, partners, and sister support companies to define business goals, and then we design a strategy, prepare an implementation plan, develop a solution, deliver IT support solution, and deliver to your organization. Delivering excellence for more than a decade is the reason we are one of the best it support companies in dubai UAE.
We Reduce Total IT Support Service Cost - Deal 25% off for IT Services in Dubai UAE
Keeping IT Costs Under Control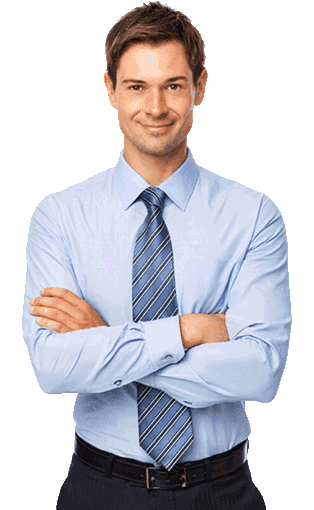 IT support service in dubai
By choosing Shazeb ICT you will have high-quality IT Service & Support, AMC Services, CRM & ERP Solutions, HR & Payroll Software, Accounts & Inventory Solutions & 24*7 Backup for our Customers. 100% Satisfaction Guarantee!!