About Shazeb ICT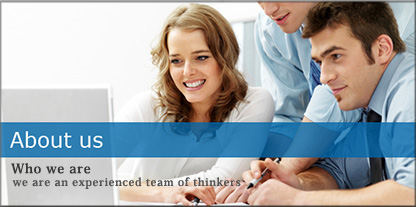 Since 2009 the Shazeb ICT IT services team has provided UAE's with the innovative, high quality technologies and support that big, blue chip businesses take for granted. SICT offer proactive and flexible IT services and ongoing IT support and advice on all IT issues.The company specifies, procures, tests, installs, configures and supports a wide range of leading edge products and services, from servers, PCs, Macs, laptops, routers and peripheral hardware to networking and cloud solutions. In addition, SICT services offer a choice of simple, flexible, cost effective, proactive and highly responsive 24/7/365 IT support packages - including both remote and onsite options.
With customer service, helpdesk and technical support specialists all Dubai-based, the Shazeb ICT services team have developed an impressive reputation for delivering bespoke, robust and scalable solutions, with quality, service and value designed and built in. These result in client businesses being able to increase productivity and profitability; reduce costs, wasted time and inconvenience and focus on key business tasks - rather than problematic IT.
So what makes us different from other IT companies?

Well, for a start we are an incredibly friendly and approachable team who will not baffle you with jargon (unless you would like us to!).


We have a proven and much envied track record having been established since 2009 with hundreds of end users currently supported.


Our service is truly proactive and our managed service solution ensures that we are monitoring our client's systems 24/7 (we don't just sit around waiting for the phone to ring!).


We pride ourselves on providing a first class level of service and we control our costs in order that we can pass on exceptionally cost effective solutions to our clients.


We will get your systems working effectively and we will keep them working that way.
We are...

a provider of high quality IT services to SME's primarily in the City of Dubai


clear, cost effective and professional in how we provide services


helping businesses get the most from IT


enabling businesses to understand and control their investment


building long-standing relationships with our clients


a good employer, providing development and a good working environment


growing at a sensible pace, always remaining competitive while working to best practices


enjoying what we do<
Our Clients
Our clients include companies from a broad range of industries and we work happily with all sorts of people. We work with companies both large and small from the architectural, construction and engineering sectors to financial services, printing, creative organisations, fashion houses and property development industries, ranging in size from 1-4 people up to 70 staff.

Mission and Vision
Our mission is simple: make technology an asset for your business not a problem. We strive to make technology integrate seamlessly with your business so your business can grow. As your technology partner, when your business grows ours will grow with you, therefore, we will work hand in hand with you to support your growth.
We are a Vendor Independent Company that offers a single source for the consulting, designing, building, operation and management of innovate IT Solutions and Services. To be the providers of I.C.T. strategies and services, which deliver long term commercial benefits, based upon our clients key business requirements. We will be recognized as the leading provider of excellent, holistic, customer‐oriented Information Technology (IT) Solutions, specializing in LAN/WAN/ERP Networking Technology.